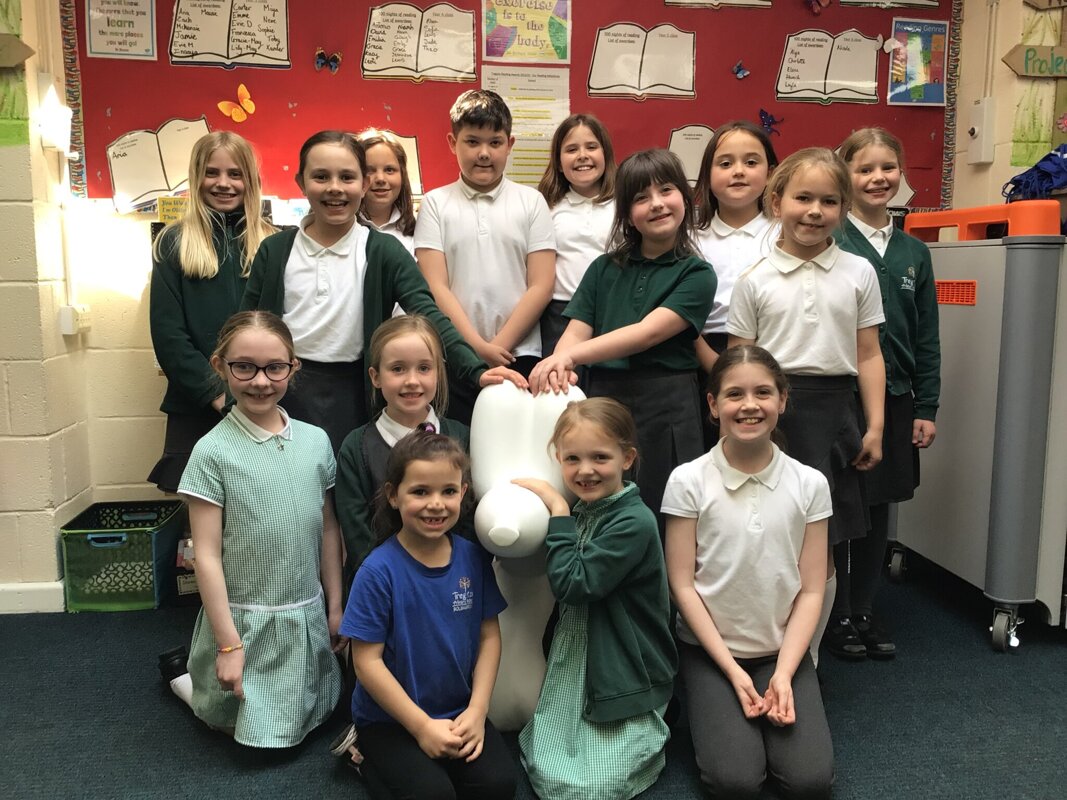 We are honoured to be supporting Julia's House Hospice in a big way this summer with our very own Swinpup, Tregoze Terrier! There is also a fundraising Talent show and Open Garden event not to be missed, read our blog to find out more:
Tregoze Swinpup
We have been lucky enough to have been selected to have our very own 'pup' to decorate for the Swindon Dogs Art Trail, an event taking place across Swindon supporting Julia's House Hospice, a charity that provides support, care and respite for sick children and their families.
Our Swinpup arrived on the 29th March and work has now begun to bring it to life. Izzy, our design competition winner, and the Creative Council have been very busy preparing and decorating the sculpture, transforming it into Tregoze Terrier. We can't wait to reveal the finished Swinpup!
You will be able to spot our Tregoze Terrier, along with many other Swinpups and Swindogs which will be installed all over Swindon for everyone to find and enjoy on the Swindon Dogs Art Trail from the 15th July.
Talent Show
To raise money for Julia's House Hospice, the Creative Council will be running a Talent show fundraiser event at our school on Monday 22nd May.
The talent competition was launched last week and is open to all children in the school. Each class will be running their own competitions where they vote for their favourite act to represent them in the final. We are all very excited about the competition and seeing the childrens many talents!
The final will take place on the 22nd May, starting at 6pm.
Tickets will be available on Parent pay from the 15th May. To avoid disappointment, please purchase tickets early, we are expecting a full audience!
Julia's House Hospice Open Gardens Event
Finally, we'd also like to share with you that Julia's House Hospice will be holding an Open Gardens event this Saturday (13th May) from 10-4pm at their hospice in Devizes. Entrance is £4 and refreshments will be available on site.
We're very proud to be fundraising for such an important charity and we'd like to thank all our children and their families for their hard work and support.
To find our more about this wonderful charity please visit their website: https://www.juliashouse.org/