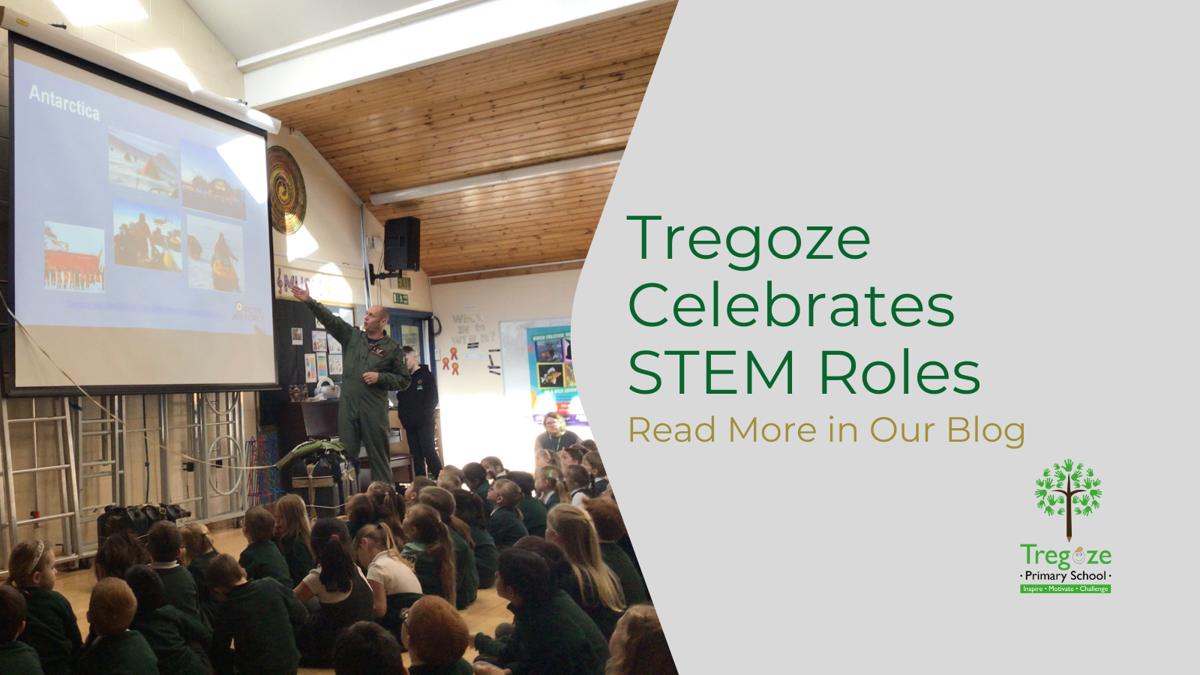 We are celebrating careers in STEM at Tregoze, aiming to raise our children's awareness of the myriad of different job opportunities available to them out there in the real world.
We were delighted to welcome one of our parents, Flight Sergeant Gavin Livingstone, into school to talk about his really interesting job as a LoadMaster in the Royal Air Force.
Mr Livingstone gave a brilliant assembly to the whole school, entertaining children with pictures and anecdotes about all the different planes in the RAF and what they are used for. He went on to describe his latest mission, which was to refuel the British Antarctic Survey, a grueling but beautiful 10-hour return trip from their temporary base in the Falkland Islands.
Gavin then spent some time with Year 6, teaching them what elements are involved in hitting a designated dropzone from a moving aircraft. Every child got to try dropping a package from a travelling model plane fitted with an electromagnet; this is much easier said than done but six children successfully hit the target! The children then designed their own drop packaging, taking into consideration the elements any supplies may need to be protected against.
The whole morning combined elements of science, technology, engineering, and maths, and gave the children a real insight into an exciting career path that many now hope to follow.
We can't thank Gavin enough for his time and effort. If any other parents would like to come in and talk to the children about their careers then we would strongly encourage you to get in touch with our school office.